NIPPONIA播磨福崎
「蔵書の館」へようこそ
"Welcome to NIPPONIA Harima Fukusaki Library Maison"
Located in the southwestern part of Hyogo Prefecture and surrounded by lush scenery, the small town of Fukusaki, once known as Harima-no-Kuni, flourished in the old days as a strategic transportation hub uniting east and west, north and south. This town is where the first hotel in Japan to be chosen as a "Prefectural Designated Important Tangible Cultural Property" was born. The moment you step into the hotel, you will be transported back to the Japan of 300 years ago. Let yourself be whisked away to an extraordinary space. Dare to do nothing. Enjoy an intimate respite with your loved ones. Such is the luxurious experience you can savor at Library Maison.
WHAT IS NIPPONIA?
"Satoyama" villages, settlements, castle towns, post towns... Japanese landscapes are rooted in the land and nurtured through people's lives and local livelihoods. In today's efficiency-focused society, these communities have been neglected, and the unspoiled Japanese landscape continues to fade away.

NIPPONIA's work begins with old private homes that are fading away. Our goal is to painstakingly capture the local food and everyday lifestyle of the region, nurture it with care, then revitalize the beauty of the community and present it for the world to behold.

The archaic ambience that pervades historic buildings contains a refreshing charm. We believe that lifestyles that are in harmony with nature and livelihoods nurtured by history and tradition will become valuable assets for the future of Japan.

We hope that those who stay in communities revitalized by NIPPONIA will experience a nostalgic yet new kind of Japanese lifestyle and build heart-to-heart relationships with the locals. Savor the luxury of little moments as you enjoy the relaxing, authentic experience of a resident on your travels.
What are Prefectural Designated Important Tangible Cultural Properties?
Tangible cultural properties, such as architectural structures and handicrafts, that have high historical, artistic, or academic value to Japan are collectively referred to as "tangible cultural properties." More important items are designated "Important Tangible Cultural Properties" and are preserved and repaired by the national government, prefectures, and municipalities so that they can be passed on to future generations. NIPPONIA Harima Fukusaki Library Maison was chosen as a Designated Important Tangible Cultural Property by Hyogo Prefecture.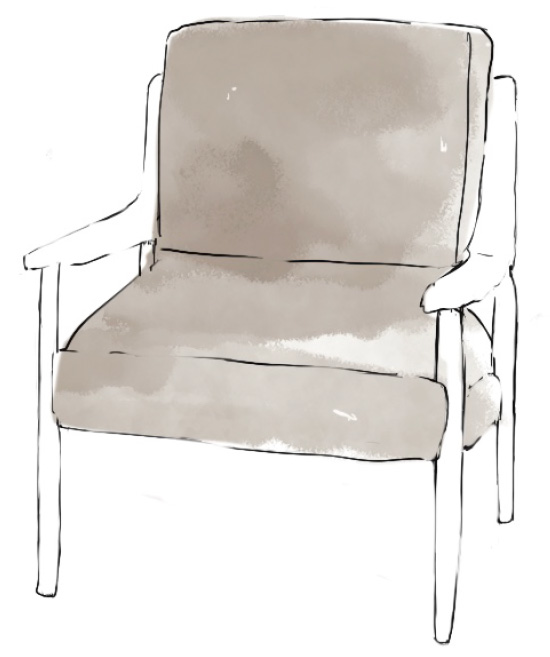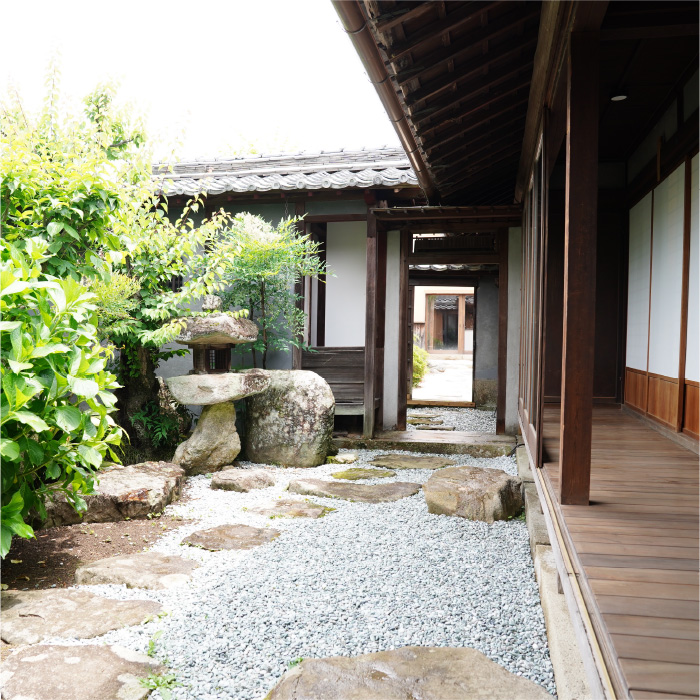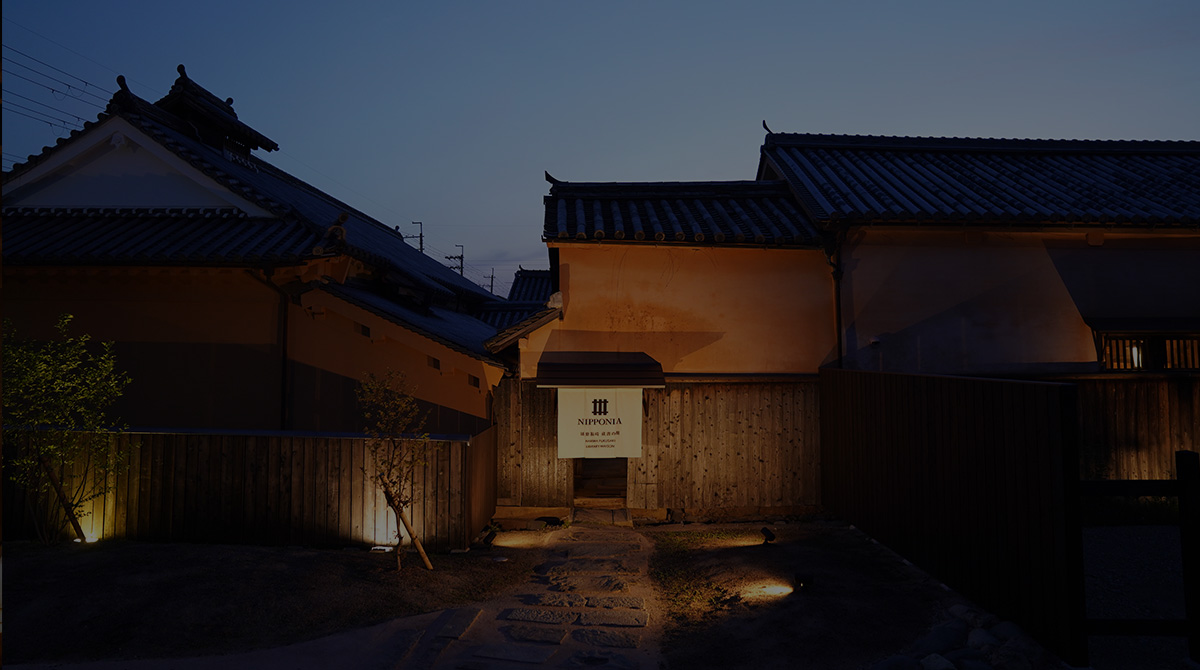 "蔵書に囲まれた文化財ホテルで
古の時代に想いを馳せる"
Reflect upon the past at a Cultural Property-designated hotel nestled within a library
This building was once the residence of a village official in a small country town blessed with a rich climate and historical legacy. The 300-year-old architecture has been preserved exactly as it once was, allowing visitors to experience firsthand the lifestyle, culture, and craftsmanship of Japan's halcyon days. Kunio Yanagita, who lived in this mansion as a child, grew fascinated by the large number of books collected by the owner, and he would eventually create the genre of literature known as folklore. Here, the quiet dark of night shall envelop you as you take book in hand. Steep yourself in a luxurious and mystical experience.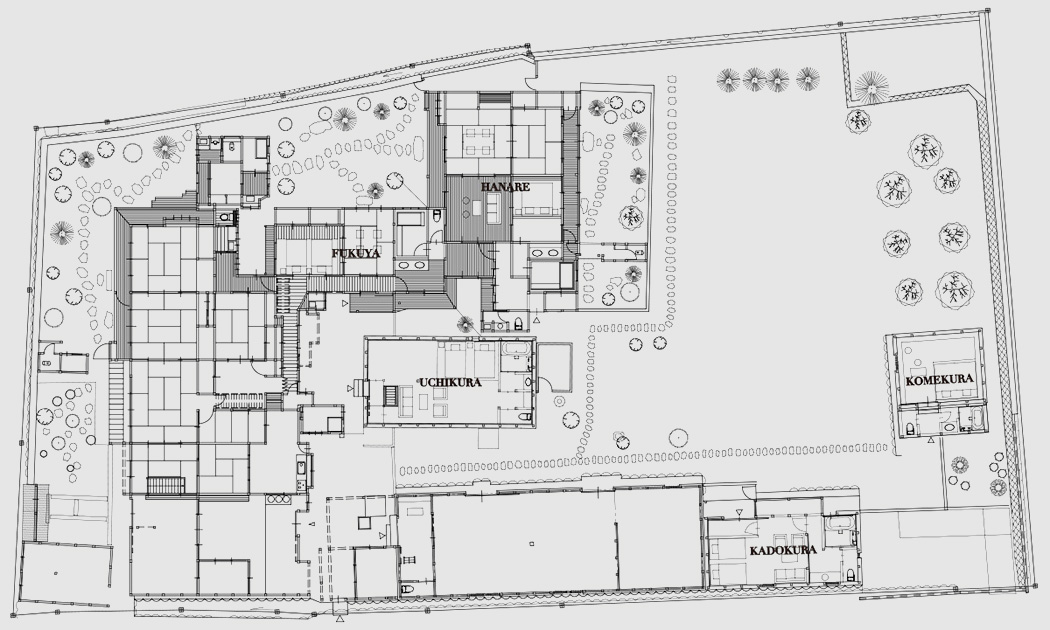 What is a village official?
Village officials were in charge of local administration during the Edo period. Under the supervision of a local or county magistrate, they oversaw the village heads of several to dozens of villages and were in charge of conveying laws and regulations, deciding taxation amounts, and serving as mediators in lawsuits.
知的好奇心を満たす、
蔵書に囲まれた空間

A book-filled space to satisfy your intellectual curiosity

大切な人と何もしない
贅沢な時間を楽しむ

Enjoy the luxury of doing nothing with your loved ones

この地でしか味わえない、
記憶に残る料理を

Unique, memorable cuisine that can only be sampled here
A book-filled space to satisfy your intellectual curiosity
This is the place where folklorist Kunio Yanagita spent his childhood reading books. It is a space steeped in history as a library containing more than 4,100 books. YOURS BOOK STORE, a brand of Nippon Shuppan Hanbai Inc. focused on book-centric projects such as the "Bunkitsu" paid-entry bookstore and the "Hakone Honbako" book hotel, offers visitors the opportunity to read approximately 1,000 books from its collection at their leisure based on the theme of "learn about Japan."
Enjoy the luxury of doing nothing with your loved ones
A luxurious private space shrouded in silence, with no TVs or clocks in sight. Escape the hustle and bustle of everyday life, read a book while being soothed by the pleasant sounds of nature, and talk until you lose track of time amidst the mysterious atmosphere as the sun goes down and the quiet dark envelops you. This experience is particularly recommended for couples, families, or friends who want to spend an intimate time together.
Unique, memorable cuisine that can only be sampled here
Based on the theme of local production for local consumption, the restaurant offers dishes that maximize the natural flavors of the ingredients, using an abundance of freshly harvested seasonal vegetables and other ingredients. Under the supervision of the executive chef, who has trained in France, each dish is handmade with the utmost care and attention to detail using the finest techniques. We hope you will enjoy our dishes, which can only be tasted here and are sure to remain with you forever.
STAY
"蔵書を手に、300年前の
日本の暮らしや文化を肌で感じる"
Experience the lifestyle and culture of Japan from 300 years ago
with your own personal library
Each of the five guest rooms has its own unique atmosphere, and all of them are completely reserved for private use. To recreate the experience of Kunio Yanagita, the father of Japanese folklore whose childhood was filled with books, each room is furnished with approximately 1,000 books on everything from Japanese folklore to ghost stories, "yokai" monsters, and phantoms. There are no TVs or clocks. In addition, the comfortable beds, cypress bathtubs, washstands, and toilets provide a comfortable environment for long-term stays. There are also two guest rooms located in the renovated former Tsujikawa Post Office building built in 1923.
Kunio Yanagita: Laying the foundations of Japanese folklore at the Miki residence
Kunio Yanagita, known as the father of Japanese folklore, was born in Fukusaki as the sixth son of Misao Matsuoka, a doctor and scholar of Japanese studies. At the age of 11, he was sent to live with the Miki family, with whom his family had a long history of academic exchange, and he gained access to a large number of books while living with them. After graduating from Tokyo Imperial University (present-day Tokyo University), he traveled around the country as a bureaucrat with the Ministry of Agriculture and Commerce. While doing so, he developed a deep interest in local folklore and founded the discipline of Japanese folklore after leaving the ministry. He recorded folktales, oral traditions, and events that continued to live on in the lives of ordinary people. His research has been highly acclaimed around the world and earned him the Order of Cultural Merit, among other awards.
Executive Suite

This three-room suite is the largest of the guest rooms. There is a tea ceremony-style alcove in the back room that offers a traditional Japanese ambience. The rooms are decorated with fine details unique to Japanese architecture, such as ranma* with carvings modeled after the Katsura Imperial Villa and kugikakushi* in shapes that resemble a rabbit, clam, and rhombus. There is also an engawa* on the north and south sides, a rarity in modern Japan, where you can sit and enjoy the view of the courtyard and feel the air, wind, and sunlight for a truly soothing experience.

Capacity 2 to 6 people Area 109.69 m2 Type 2 beds, wooden flooring, 12 tatami mats

Ranma

Horizontal boards placed under the ceiling for ventilation and lighting. Many feature designs such as flowers, birds, and landscapes carved into them as decoration.

Nail covers

Decorations used to hide the heads of nails.

Engawa

A wooden passageway linking Japanese-style rooms to the outdoors. It is a uniquely Japanese design that allows people to enter from outdoors (the garden).

Superior

This building was used by the head of the family as both a study and office. The serene space provides gentle light that seeps through the shoji screens, as well as a seasonal view of the courtyard. There used to be a room on the second floor known as the place where the young Kunio Yanagita would stand and read books while leaning against a bookcase. It was so quiet that he would be asked if he was still awake. Why don't you try reading a book and imagining what it was like back then?

Capacity 2 to 4 people Area 45.89 m2 Type 2 beds, 6 tatami mats

Deluxe Storehouse

This is the largest of the three storehouses. The entrance to the "internal storehouse," which was once used as a storage area for important documents, is locked with a special key behind a heavy double door. The building is finished with traditional Japanese "namako" exterior walls*. This is a method of applying flat tiles to the wall surface and filling in the joints, called "meji," with piles of plaster, resulting in a black and white geometric pattern. This is said to have gained popularity as a way to prevent disasters. The pillars, beams, walls, and floorboards have remained unchanged from that time. This is a rare guest room that allows visitors to see up close the craftsmanship used to link the beams and pillars without using nails.

Capacity 2 to 3 people Area 48.25 m2 Type 2 beds, 1 sofa bed

Standard Storehouse

Kadokura is a one-story wooden building with a tiled roof built in the late Edo period that was used as a tool shed. It features thick beams that remain in their original form, and the walls have retained their original decorations as well, allowing visitors to experience the beauty of traditional Japanese architecture and craftsmanship. Enjoy a soothing rest on the sofa while gazing out onto the courtyard that unfurls before the storehouse entrance.

Capacity 2 people Area 38.78 m2 Type 2 beds, sofa

Casual Storehouse

Back when the amount of rice harvested indicated the size and economic power of a territory, and taxes (the annual land tax) were paid in rice, the Miki family, in their capacity as officials of the village, inspected the quality and weight of the rice tributes and stored a large quantity of straw bags of rice in the rice granary. This vibrant space has a 4-meter high ceiling and three bookcases along the wall that almost touch the ceiling. The sheer scale and number of books is sure to overwhelm you. This space, which feels like a private library filled with the warmth of wood, is truly a secret base for adults. Treat yourself to a quiet, soothing experience.

Capacity 2 people Area 29.65 m2 Type 2 beds

The Miki family: Playing a pivotal role in the region as village officials

Fukusaki Town was under the administration of the Himeji Domain until the Edo period. In 1655, the Miki family moved from Shikamatsu (present-day Port of Himeji) to Tsujikawa, Fukusaki Town, at the invitation of the lord of Himeji Domain. For generations, the family served as "ojo-ya," or village officials in charge of local administration, thus helping to develop the region. Successive heads of the family had a deep interest in the arts and sciences and played a vital role in the local culture. The family's collection of approximately 4,000 books clearly conveys its love of learning.
RESTAURANT
Quality cuisine that leverages the bounties of the region

Farms' Kitchen is a restaurant that serves dishes based on the concept of local production for local consumption. The chef plans the menu based on freshly harvested natural ingredients, taking into account the natural flavors of the ingredients while adding a little twist. We welcome you with an ambience and cuisine conducive to enjoying conversation with your loved ones.

A restaurant inside a renovated brewery

This space was actually not used for sake, but for brewing and compressing soy sauce. The kitchen space is located in a renovated grinding room where the hard hulls of barley, a soy sauce ingredient, were cracked using a millstone. The building still features "Brewery" and "Cracking Room" nameplates. On the restaurant ceiling, you can see a carpenter's ink inscription that reads "1861" (the first year of the Bunkyu era).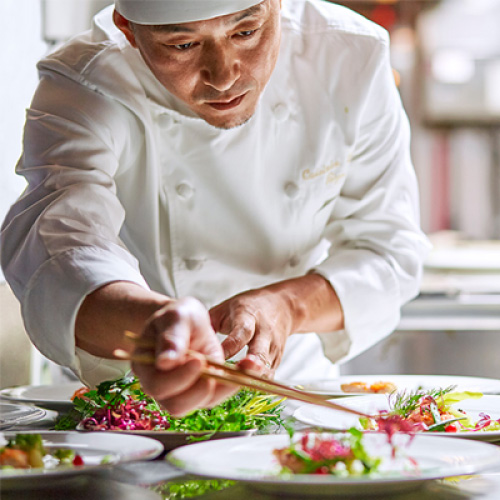 堂瀬 亮Ryo Dose
Ryo Dose was born in Osaka in 1974. While working for a Western-style confection manufacturer in Kobe, he fell in love with the charm of homemade foods and decided that he himself wanted to cook. After quitting at the age of 25, he went to France on his own and felt a deep connection with the culinary culture, which holds meals in high regard. After learning French techniques and returning to Japan at the age of 32, he studied under Hiroyuki Sakai at La Rochelle Osaka, where he became head chef, and he also served as a general manager for restaurant weddings in Kyoto. At present, he continues to provide joy at the dining table through French cuisine while working as the head chef for the wedding company "Petit Wedding," which has locations nationwide.
Surrounding Facilities
周辺施設のご案内
From Fukusaki to Himeji Castle Sightseeing spots to enliven your trip
Fukusaki Town has many attractions, including the birthplace of Kunio Yanagita, a park and various locations where you can encounter yokai monsters, Japanese heritage sites, shrines, and temples. Take a leisurely walk through the town, cycle around the area, or visit Kobe, Osaka, or the World Heritage Site Himeji Castle.
Fukusaki Town: growing from a post town into a key location along the "Gin no Bashamichi" road
Fukusaki Town developed as a post town along a highway in the Edo period and as a key location supporting a mining town in the Meiji period. The "Gin no Bashamichi" (Old Silver Mine Carriage Road) was built along the north-south road connecting Shikamatsu (present-day Port of Himeji) to the Ikuno Mine. This historical legacy has earned it recognition as a Japan Heritage site and been passed down to future generations. Back then, this road was used by horse-drawn wagons that carried goods from the harbor and large shipments of minerals from the mines. Today, the road is still lined with charming streets filled with the remaining shipping agencies, residences of notable individuals, and government offices.
Experience the world of Kunio Yanagita and the spirit of the Japanese people in the "Town of Yokai Monsters"
Kunio Yanagita, a folklorist who transformed local legends about yokai monsters into literature, produced a number of famous books, including "Tono Monogatari" (The Legends of Tono). In these tales, one can sense people's awe and gratitude toward the gods, their views of their ancestors, and the Japanese perspective on life and death. Incidentally, Yanagita's first encounter with "non-human beings" took place in Fukusaki. Even now, kappa (water imps) emerge from ponds and tengu (long-nosed goblins) fly through the air, and you can encounter yokai everywhere throughout the town and learn of their tales.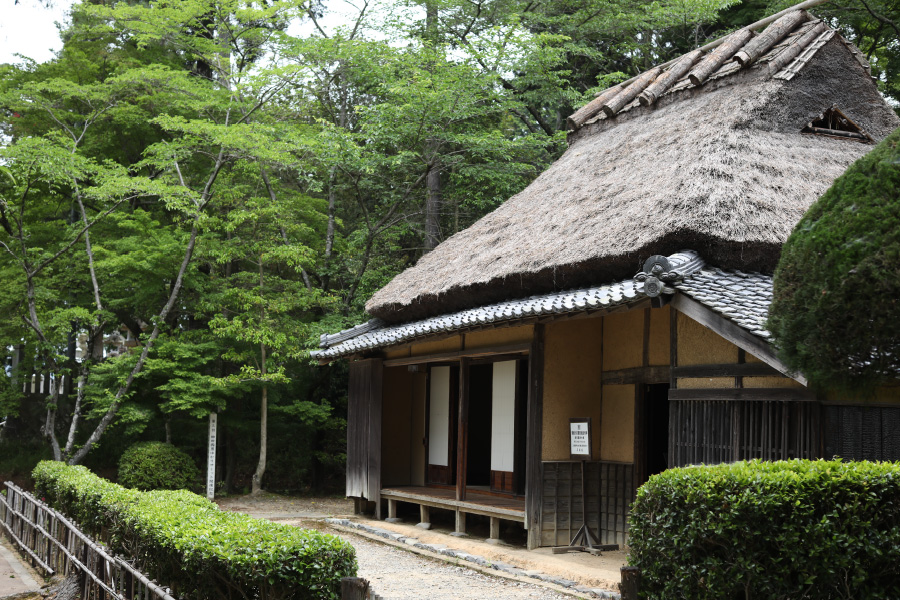 Kunio Yanagita/Matsuoka-ke Family Memorial Museum
柳田國男・松岡家記念館
This museum was designated a Hyogo Prefecture Important Cultural Property for its impressive Meiji architecture. It features permanent exhibits on the history of the Kanzaki County and materials about the local culture, including daily tools and farming implements used in the region.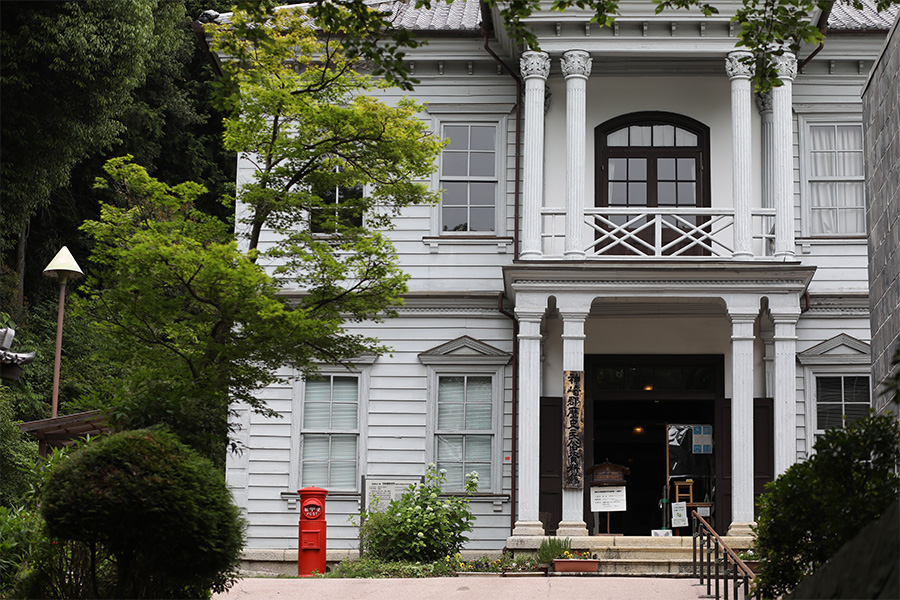 Kanzaki County Museum of History and Folklore
神崎郡歴史民俗資料館
This museum's exhibits display the history of Kanzaki County from primeval and ancient times to the present day, as well as materials about the local culture, such as daily tools and farming implements used in the region. The building was originally constructed as the Jinto/Jinsai (Kanzaki) County government office in 1886 and eventually relocated and restored. It has been designated a Hyogo Prefecture Important Cultural Property due to its status as an outstanding example of Meiji architecture.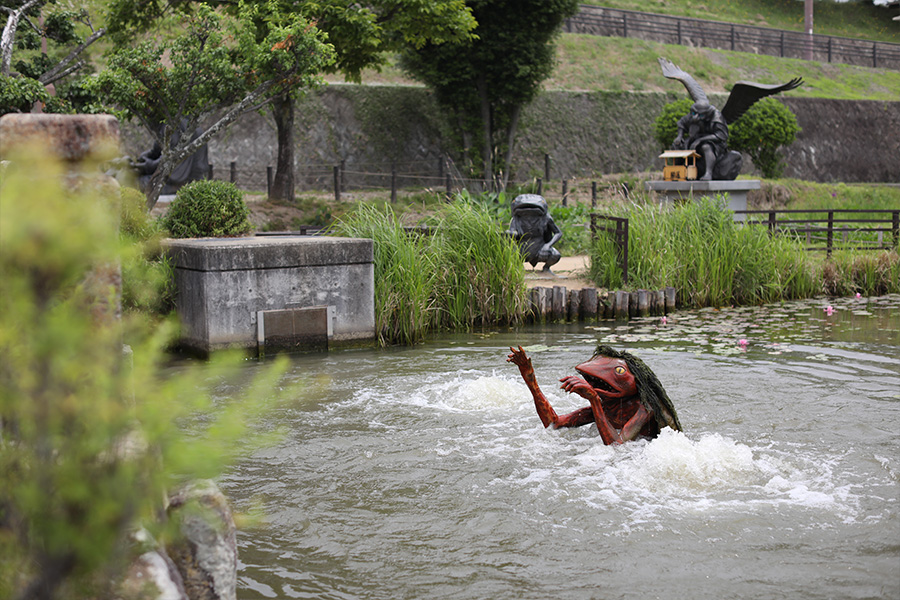 Tsujikawayama Park
辻川公園
A variety of yokai welcome visitors to the park, such as Gataro, a kappa native to Komagaiwa in Ichikawa, and an upside-down tengu inside the yokai hut, both of which appear in the work "Kokyo Shichijunen (Seventy Years in My Hometown)." The mechanical "karakuri" devices that pop up at opportune moments are sure to delight you.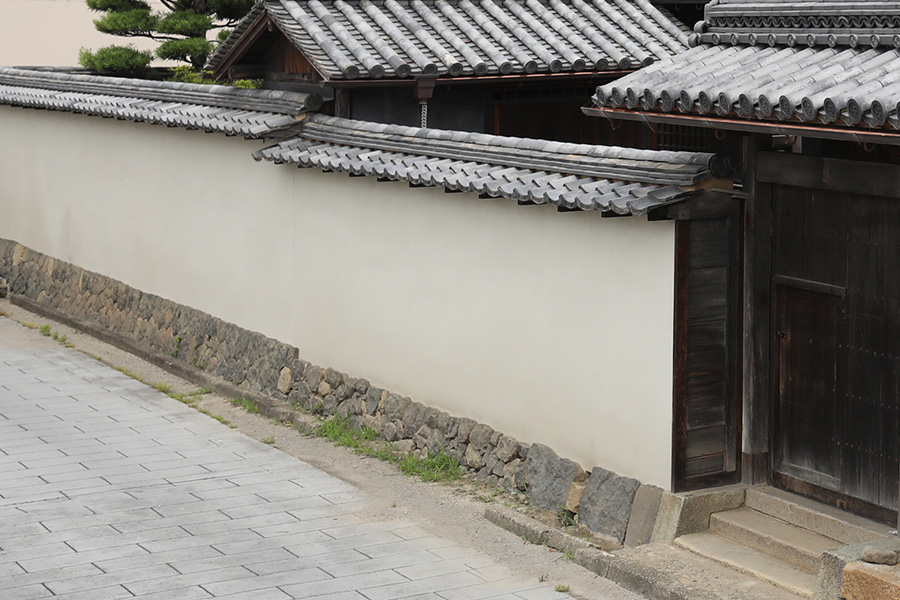 Gin no Bashamichi (Japan Heritage Site)
銀の馬車道(日本遺産)
The 73-km long Gin no Bashamichi extending north to south from Shikamatsu to Ikuno Mine, one of the largest mining areas in Japan, was the first express industrial road built in Japan. The Miki family residence was built along this road, as well.
ACCESS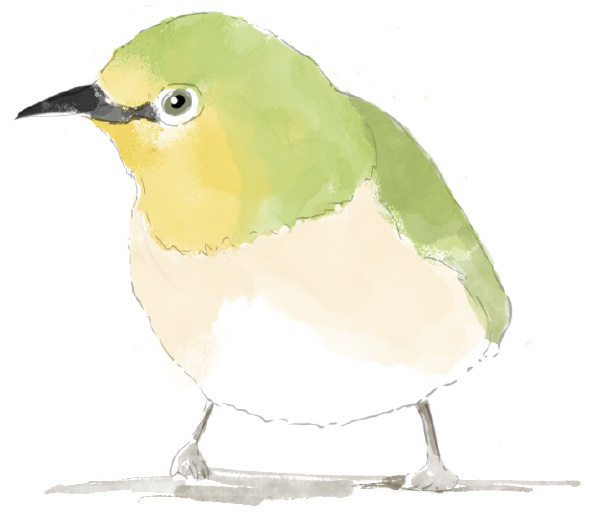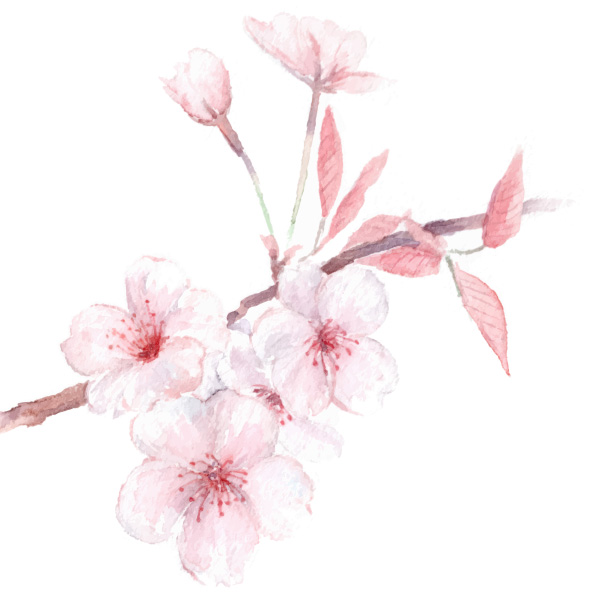 "神戸・大阪から好アクセス
長期滞在でのんびりと暮らすように旅をする"
Easy access from Kobe and Osaka Enjoy a long,
relaxing stay that will make you feel like a resident
Fukusaki Town is conveniently located along the Chuo Expressway and Route 312, providing easy access to Kobe and Osaka. You can reach Osaka City via the expressway in about an hour and a half. Additionally, Fukusaki Station on the JR Bantan Line, which is at the center of town, is only about 30 minutes away from Himeji Station, making it easy to visit the World Heritage Site Himeji Castle and other locations. Why not stay for an extended period and enjoy your travels as you take a more intimate look at the history, culture, and lifestyle of each region?
姫 路

Himeji

30 min. 30 min.

岡 山

Okayama

1 hr. 30 min. 1 hr.

大 阪

Osaka

1 hr. 1 hr. 20 min.

神 戸

KOBE

1 hr. 1 hr. 30 min.
TEL

+81-790-24-3565(English available)
(11:00 a.m. - 8:00 p.m.)
BOOKING
Let's experience a traditional stay in Japan!